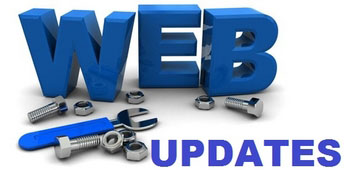 Updating Your Site Regularly Is One of the Best Tools for Success
Keep your content fresh! This means updating your news, updating your photo galleries, anything! Exclamation marks necessary, as this can't be emphasized enough. Search engines always give ranking priority to websites that have been updated recently, and it also just plain lets your potential clients know that you're alive and active. They tend to like that.
If you're thinking, "Gee, I'd love to update my site, but have no idea how!", we can help! We tutor all clients on the sites we build for them, and have successfully taught clients ranging from 19 years of age to 72. Contact us for a quote today!